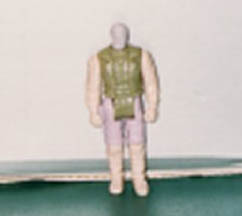 This is a Test Shot of Ace Riker from the vehicle Slingshot. This figure has no markings and also has the #14 markered on his foot. This number seems to be probably be how many test shots were made. Of course, this is not how many are in existance to this date.


Collection of: Peter LeRose
Paragraph: Alex Bickmore
Photos: Peter LeRose


Back To M.A.S.K (closed).


Back To Main Page


98/12/27