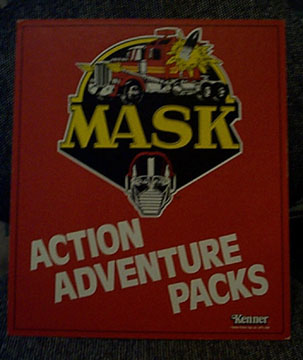 This display was used towards the end of the M.A.S.K. Series for the Adventure Team Packs. The display is cardboard and is 1/8" thick. Its somewhat ironic that the display for the Adventure Teams Sets is somewhat dull comapred to the stunning artwork portrayed on the figures' backers.


Collection of: Peter LeRose
Paragraph: Alex Bickmore
Photos: Peter LeRose


Back To M.A.S.K (closed).


Back To Main Page


98/12/27