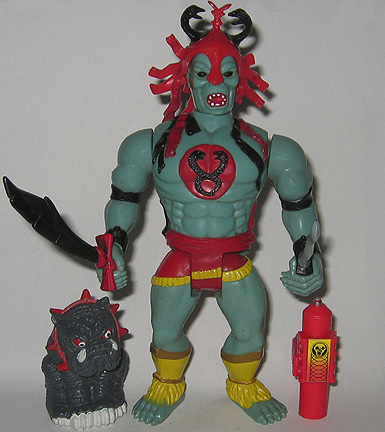 Series 1

---

3rd Earth Villian

---


Variations: Mumm-Ra was originally produced with only his weapons and accessories. For 2nd series, LJN added the PVC Ma-Mutt.
Mumm-Ra was also released in the Luna Laser 2-Pack. This Mumm-Ra has no battle-matic action or light-up features.
Mumm-Ra's dagger was produced with a grey blade and a silver blade.
Mumm-Ra's headdress can be found with either red paint over the red plastic, or just red plastic with no paint.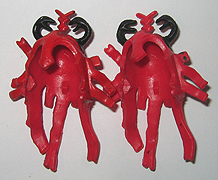 Side Notes: One of the best figures of the line. With many weapons, battle-matic action and with light-up action.

Back to Thundercats Action Figures Page



Back to Thundercats Page



Back To Main Page

1997-2005