What new additions have taken to this awesome archive?? Look below for the latest and oldest additions to the Super Toy Archive. There are also smaller additions that go unmarked, such as addition to backgrounds and colors, or individual figures. Changes that occur will mainly be the layout of the sections.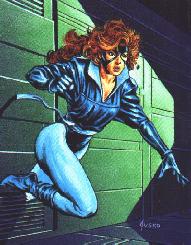 June 20 2009
I wanted to say I'm still here. Having other things I need to take care of in life so the page has suffered. Overall the page is going to updated, and I mean a change in layout. Though I have not updated in a LONG TIME, I have been taking tons of photos and preparing them. These photos range from finishing off old sections, new sections, new rarities and prototyps. This change will not come in the next months, but I'm trying to get it all set up and ready to go, so when it does come, updates will happen weekly with tons of new stuff.

July 23rd 2008?
Holy Crap these past few months have gone by fast. I have spent a lot of time traveling and then catching up. Because of this, I had to push a lot of deadlines back. The D&D page at least got completely updated... but the Dino Riders page was supposed to be done by February! Let alone I had a quick few days to work and I started to reconstruct areas of the Battle Beasts section and had to abruptly stop. Now all the deadlines get pushed back further because I have to get the Thundercats section revamped quickly! Arg.
I will be working my ass off for the next few weeks on the Thundercats and Battle Beasts line. Battle Beasts only needs a pile of variations added, the Greek section added and then I need to put my head together with others to finish off the Translated section.
The new update is a good one! The D&D page was redone with thumbnail galleries and added some previously unknown prototype information. The rest of the pages has had some fun things added here and there... but most time was spent on D&D. Next update I cannot promise but I'am looking to get done within a month.

December 25th
Merry Christmas! I sadly do not bring you much to bear. Is it because I do not have much to present to you? Nay. I have been busy (again) and I did not want to start anything new until the new webpage layout is ready. I have been busy with the holidays and now all my tedious work has come to a end. I have cleaned the junk up in my house, cleaned the computer of files / photos and got a few major photos up on the webpage. What I'am really getting to is the fact I now have the time and nothing else is going to take it away.
The site's new layout is being worked on and expect quicker updates now. I have a lot of cool things to show for Dino Riders (unproduced?) and Transformers (prototypes?). For Battle Beasts I have updated some text and now must start planning the new big addition to the page. Translations of many Beastformers and Laser beasts toys, cards and pamphlets are nearing completition and need to get up!
So from now on I will start to get the new main page open, a hovering menu bar on each page and will then chrun out renewed sections not including Battle Beasts, GoBots and Transformers which I feel look superb.
SO MERRY CHRISTMAS, HAPPY NEW YEAR & Hopefully this crappy page will get overhauled next time I write.

September 3rd
Welcome back! Thanks to Mr. Hitchens, who asked for me to change the "Get Your Ass To Mars"... so i did. Now you have to suffer a horribly bad joke from Dinosaucers!
This update includes me adding a new section, Cadillac's & Dinosaurs! I had worked on this back in 98'. Scary huh? The rest of the update includes a mess of cool pieces. I'm currently more excited about other things.
I'm out of school and I'm going to make this page from a pile of shit to a shinier and prettier shitty page. I'm going to have the main page cleaned up, and all other sections that will be rebuilt the way they should be with programs and scripts. If you have not noticed, this entire page was hand typed and laid out by yours truly.
The next section to be worked on is Dino Riders. It was the first page up of Dino Riders and it needs a cleaning...bad. But in disputes right now of images and it is possible if not settled the way I want and it needs to be...I will not show the world some serious goodies of the line including unproduced Dino Rider stuff. Other news, I thankfully I look back and all the hard work is behind me. The horrid GoBots page is done. That page took a FREAKIN EON. All those photos... so many toys. Sections will be easier to rebuild and rephotograph things now. This is the agenda.
Dino Riders Section
He-Man Section
Create New Main Page, Banners and scary stuff
Fix Sales Page and Add Cart
Aliens / Predator Pages
Misc. Section and Random Pages.
Cadillac's & Dinosaurs Section After 6 freakin years when I started it up and had it up!
Added a few new packaged photos to the Convertors section.
Mortal Kombat 6" Figures from Argentina

July 16th

No, your not seeing things. I just did two updates a month apart! That's a record! Not only that, the GoBots archive is now open! There are a few bugs with backgrounds pending on your navigator... and the foreign sections will open in time gradually. have fun with the galleries!
Some nice Transformers artwork added and other cool things. Plans are now C&D, then Dino Riders archive with get revamped very shortly. The stuff I will be placing up there will make many of you sick to see. Next update will be fast than you can think...... (no seriously.. you don't think that fast) :P