_________________________________

_________________________________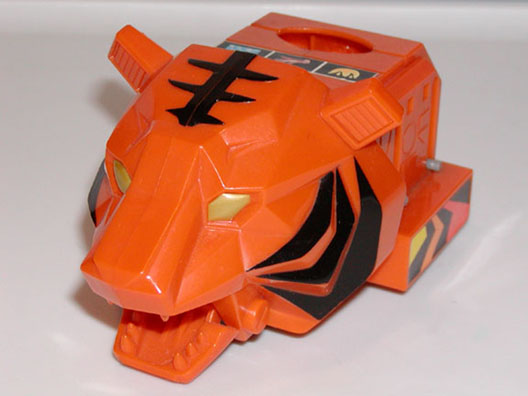 The Tearn' Tiger is the Chariot of choice for "Fire". It has the pullback feature as well as the chomping jaws when it moves. Two side bars can be lifted up on each side to carry two more Battle Beasts into Battle.
On Card, this piece came with the #26 Bighorn Sheep Battle Beast. The Battle Beast had a variation of being a deeper blue.
In Japan, the Chariot came boxed. It came with #50 Battle Beast. Also included was the bio trading cards and other Battle Beasts pamphlets. Amazing Artwork.


_________________________________

_________________________________