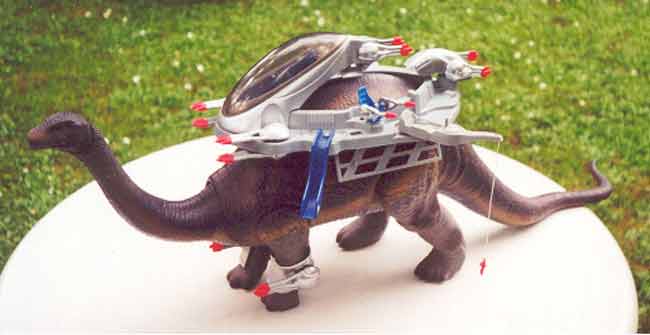 ---
The Bronotsaurus is the largest of all Dino Rider toys. With its head up, it measures 34 inches across and 15 inches tall. Though he is not battery operated, he makes up it up in his sheer size. The weapons and armor ar incredible. Also included is 3 smaller flying dinosaurs which are quite cool. Overall, this is a fantastic piece.
The characters Ion and Ayce are regular Dino Rider people. Serena though is a main character through out the Cartoon series and comics.
---
Click here to see the parts that make the Bronotsaurus!
---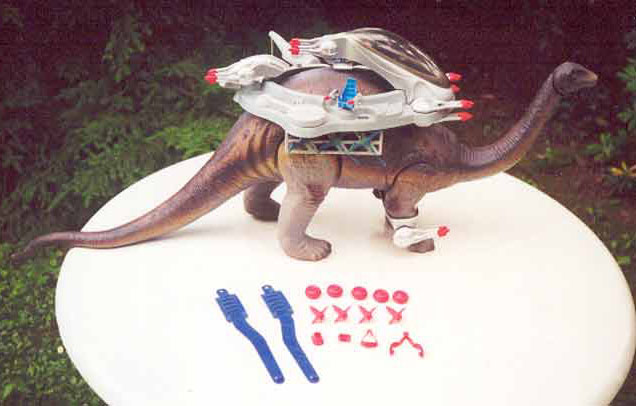 Back To Dino Rider Toys


Back To Dino Riders


Back To Main Page


98/11/25