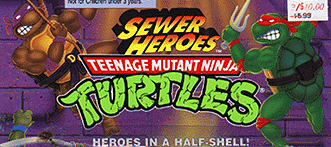 There were four different figures made of the super heroes figures These came out out in 6th series with Mona Lisa, Hot Spot, Robotic Bebop, Robotic Rocksteady and Halfcourt and a few others. They have a action feature in which you twist the waist, and let go. The character then flings back into position. Of this series, Bebop is by far the toughest.
Varations: Weapons came in varity of colors. Two different colors per a character. Not sure about Bebop.
Fun Fact: Playmates re-issued the Super Hero Series in late 97' for Kay-Bee Toys. Bebop not included.

Collection of: Alex Bickmore
Paragraph: Mac Bickmore
Photos: Alex Bickmore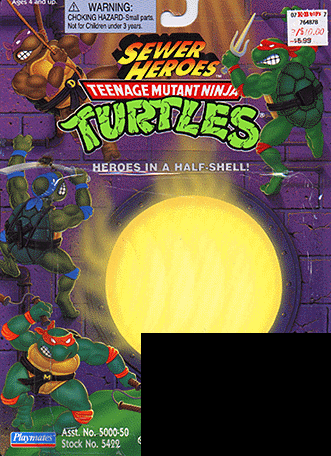 Back To Ninja Turtles


Back to Main Page