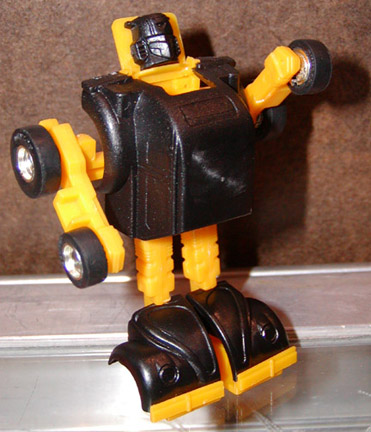 This piece comes from a former Hasbro Employee, we are just unsure what it is exactly. It is a test shot, but the colors are a bit off. The plastic is thinner, which suggest a model. But with authentic Takara wheels with rubber and chromed, which then suggest it is not. Fully transforms in the exact way as the toys do, and they are a little larger.
It could very well be the original test shot for the Microman Mini-Cars. Takara was sending many of their prototypes from Diaclone and Microman to Hasbro to show what was to be offered. Prototypes of unproduced Diaclones have appeared in Hasbro's hands, but production stuff like the Mini-Cars shouldn't.
Only time will tell what these are. They are probably prototypes. It is just prototypes of what?!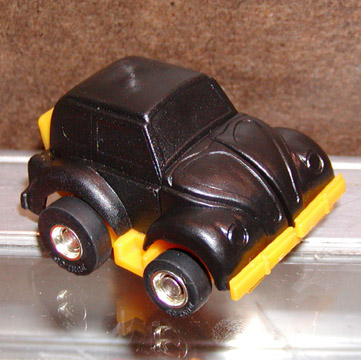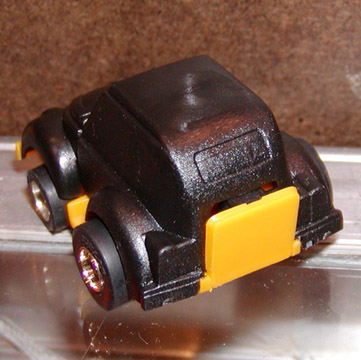 Collection of: Anonymous
Paragraph: Alex Bickmore
Photos: Anonymous
The image above is how Bumblebee and Bumbljumper were sold, they were auctioned! They were auctioned off at Botcon 2002. The display above is the actual display. People paid $1 for a ticket. They can choose either red for Bumblejumper or blue for Bumblebee. Each ticket had a number, and if yours matched the one in the bucket you win!


Back To Transformers Page


Back To Main Page


12/1/02