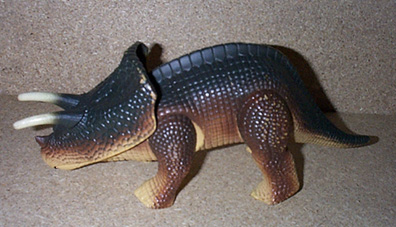 ---
This toy can be considered a knock-off, but it looks so good and detailed its degrading to say that! The only possible reason I could tell this was not made by Tyco was that its head didn't bob (wiggle back and forth) and it did not have Tyco markings. This toy still walks and is very detailed and colorful. I'd say its tough to find one of these but its worth equal to a regular loose Tyco Torosaurus in almost everyway!
---
Click here to go back to the Torosaurus!
---
Click here to see the parts that make the Torosaurus!
---

Back To Dino Rider Toys


Back To Dino Riders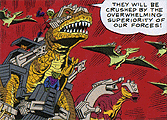 Back To Main Page


98/10/25