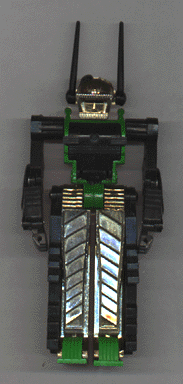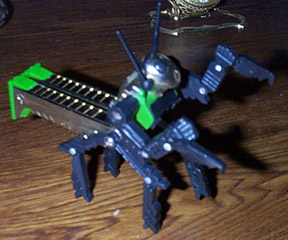 This version would have to be a Praying Mantis! This version is of Kickback (who used to be a grasshopper) is gold and green. Also a few die-cast parts which Four Star always had the courage to produce their toys in (not all die-cast). Maybe this is the Cybertronian form of Kickback?

Collection Of: Alex Bickmore
Paragraph: Alex Bickmore
Photos: Alex Bickmore


Click here to see more Four Star Robots!!!


Back To Transformers


Back To Main Page



98/10/17