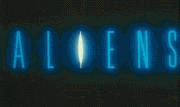 The movie Alien has been considered the first Sci-Fi horror. Its main star, the Alien, is completely different and more lethal than any other Aliens or creatures ever seen before. Its creator H.R. Geiger, was the creator of the Alien and its hive. The Alien movie has had three sequals which are unique in their own standings.
The Aliens have moved off the screen and onto the toy shelves. The first Alien toy was produced by Kenner in 1979, and stood a fearsome 18 inches tall! The figure was so "scary" to children, that it was pulled of the shelves. I talked to one person who said he had to stop before he got to the Alien figures in the aisle, and then run around another asile to see the other toys in the first aisle, because he didn't want to walk by them! Such a statement for a toy, is rewarding to us collectors. But on the other hand, Kenner had to dump its 4" 1/2 inch Alien toys which were to follow the 18" tall one. To be produced was Alien #1 w/ Sliding inner jaw, Ripely in Lieuntent outfit, Ripley in Mobeius Outfit, Dallas & Ash.
Aliens were finally brought back to the stores in 92' with a whole new toy line. Produced by Kenner again, the line added a twist that the Alien would partially resemble it's host. This idea may have been spawned from a early version of the script of Alien 3, the "Dog Alien". As for the Marines, Humans & Androids, they were loosely based off the characters from the Aliens movie. The line continued for 3 years until it's demise. Rumor has it the demise was based on Kenner shipping and not issuing many new figures to keep intrest. A total of 24 Marines and Aliens, and 4 vehicles were produced for the Aliens series.
Yet Kenner still has a demand for Aliens figures. Kay-Bee has been working with Kenner and bringing out re-hashes of figures exclusively for Kaybee over the years. One Kay-Bee exlcusive series included the UK only Marines which inclded Vasquez and Hudson. They were produced in 2 packs with reissued aliens in new color schemes. The most recent line is "Aliens Hive". This line was probably the most exciting for collectors because Kenner finally issue prototype figures that were meant for the original line, but were never produced. The now produced figure list is of the Alien Drone, Poseable Jaw Predator and the Night Stalker Predator. Kindly enough (to prototype collectors), Kenner did not produce the Space Suit Predator Marine or the "Bull" Alien.
The Aliens saga continued with the highly detailed Alien Ressurection figures. These figures are exceptionally detailed, but need work on having the figures stand up! Kenner produced 6 regular figures, a Walmart 12" drone, a Japanese Exclusive "Green Alien" which is limited to 5,000. Japan also released a little later a "Clear Alien" which was limited to 3,000. With the fan following of Aliens and continued sales of the figures, it seems more Aliens toys are not to far down the road. Who knows what other Aliens figure may arise from Kenner? Is Alien 5 in works? There are so many rumors and only Fox knows!
As a side note for prototype collectors, a 18" prototype Alien from 1979 exists. The figure was all in black and currently it's where about are unknown. For the Aliens Toy series, many other concept sketches than the Android Marine were created, such as a Dog Alien was in the works. As for actual unproduced figures, a Female Predator, Alien Hatchling, Underwater Predator and more! Also unproduced, was a mini-Drop Ship, and a full size Drop Ship stright from the movie!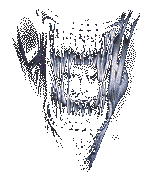 ---
Entire Picture Gallery of Aliens produced by Kenner (90's)

Gorillia Alien Test Shot

Panther Alien Test Shot

Rhino Alien Test Shot

Mini-Drop Ship Boxed

Mini-Drop Ship Test Shot

Acid Alien Test Shot (Red Head)

Acid Alien Test Shot (Maroon Head)

Alien Ressurection Anna Lee Call Test Shot

Alien Ressurection Aqua Alien Test Shot

Alien Ressurection Battle Scare Test Shot

Alien Ressurection Battle Scare Test Shot (Melted)

Alien Ressurection Newborn Test Shot

Aliens Galoob Alien Head/Playset Prototype

Aliens Hasbro Unproduced Troll Alien

Movie Prop of Smart Gun Battery

Movie Prop of Aliens' Left Arm

Icons Pulse Rifle Prop Gun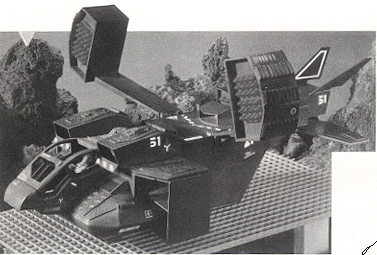 If You have seen this prototype 2' long toy (or heard of one ), please let me know.