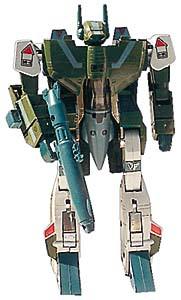 This Korean made Valkyrie is a knockoff of the first Valkyries made by Takatoku.
It is of poor quality and lacks the sturdiness possessed by both the Takatoku and Bandai made Valkyries. It has too many faults to be listed here.
It comes with a gun, a gun mount, missiles on a sprue, a sticker sheet and instructions.