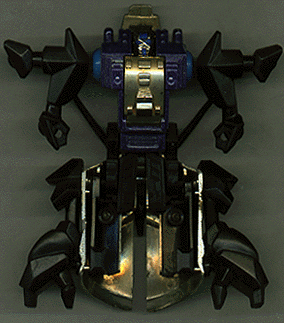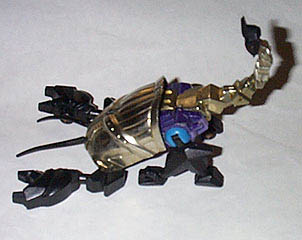 This version would have to be a Elephant Beetle! The eye color of the beetle is now blue, with a gold armored shell! This version of Bombshell has been altered enough that Takara probably didn't care, that is probably why Four Star has their markings on it.
The figure stands with help of the huge back hind legs (Which have wheels like the front legs do, which allows him to roll around). The front trunk is also poseable and can bend up and down in four places. Maybe this is the Cybertronian form of Bombshell?

Collection of: Alex Bickmore
Paragraph: Alex Bickmore
Photos: Alex Bickmore


Click here to see more Four Star Robots!!!


Click here to see more Transformers Knock Offs


Back To Transformers


Back To Main Page


98/10/17