Our knowledge of Zoids is currently limited. We can show a few that we have picked up to give you a idea of the toy line. They were produced by Tomy from Japan, and they keep making and re-issuing a few here and there. A good amount was also released in North America and Europe.
ZOIDS
Dimetrodon Small (Gator-Type) MIB
Robostrux
The Zoids listed here are produced in conjunction with the Zoids animated series. This series was first released in Japan around 2000, and then aired in North American on Cartoon Network in 2002. Most of these Zoids are reissues, while a few are original to this series. There are quite a few and the series of toys and the show are doing quite well. I will be picturing the original Japanese packaged Zoids, they are much cooler.
Jr-Zoids
Jr-Zoids Gojulas & Iron Kong 2-Pack MIB
Zoids Super Deformed (SD)
Dino Comics (North American SD Zoids)
Zoids Store Displays
Toys'R Us Running Liger Zero Dome
Toys'R Us Z-Builders 3-D Display
Toys'R Us 4' Z-Builders Header Display
Toys'R Us Double Sided Hanging Display "Zoids"
Toys'R Us Scorpion Header Card
Zoids Misc.
Zoids Fishtank Starbird by Penn Plax MIB
Zoids Video Game for Game Boy (Game Pictures)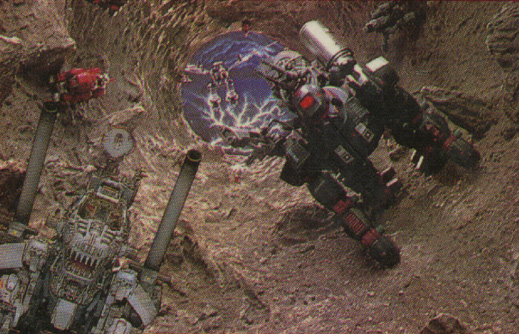 Back To Main Page

97/12/27