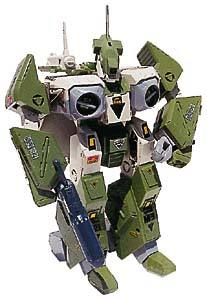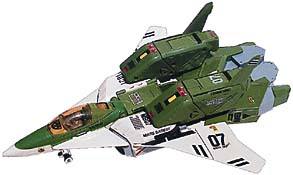 This Alpha Fighter was released by Gakken.
It has a different head design than the VAF-6J, and has Mars Base markings. It transforms completely into three modes and is very nicely designed and well articulated.
This version comes with a gun, a small pilot figurine, a sticker sheet and instructions.
This scale Alpha Fighter is the largest and the most detailed of all the Alpha toys released.