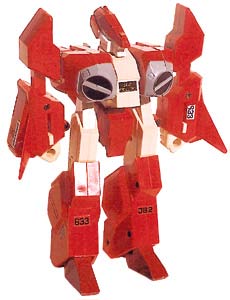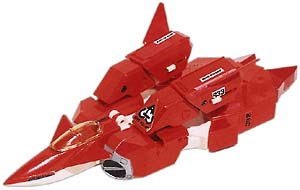 This small Alpha Fighter was released by Gakken.
It is made completely of plastic, except for the feet, which are made of die-cast metal. It is capable of transforming into all three modes like the larger Alphas. The cockpit can open and close as well.
The toy pictured is missing the wings and the gun. Also the antenna on the head is broken.