_________________________

_________________________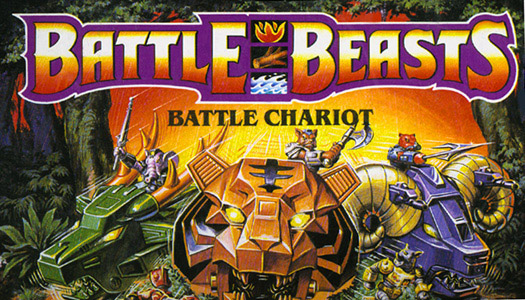 There were 6 Battle Chariots, 4 Drills and 12 Shield bearing Sleds produced for the Battle Beasts line. The first three Battle Chariots were released world wide and for the regular Battle Beast line. Japan then received the next three Battle Chariots for the Laser Beasts line. Japan also received the four Drill Sleds in the Lasers line that could be obtained from Mail-Aways, Punch Box prizes and exlcusive gift pack pieces.
The Shield Sleds were produced in Japan, Europe and a one or two in North America. Japan only had six different ones in a gift pack, while Europe and North American received all twelve.
Battling
Big Horn

Battling
Deer Stalker

Battling
Tearn' Tiger
| | | |
| --- | --- | --- |
| | | |
| Battle Buzzsaw | Battle Savanna | Battle Eagle |
| | | | |
| --- | --- | --- | --- |
| | | | |
| Maroon Drill | Grotess Drill | Blue Drill | Gold Drill |
Fennec
Shield Battler

Fight-Horn
Shield Battler

Killer Hound
Shield Battler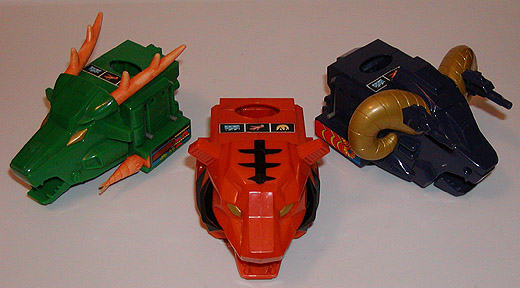 _________________________________

_________________________________

Disclaimer: This site is in no way sponsored or endorsed by the Hasbro Company, or any affiliates. The content on this page is for the exclusive use of the downloader and should not be sold, rented, or used for any commercial enterprise in any way, shape, or form. This site is created by Battle Beast collectors for Battle Beast collectors. It is not meant to step on Hasbro's toes but designed to respect their creations. 'Battle Beasts' is a registered trademark of the Hasbro Company (along with a whole host of trademarks on character, planet, vehicle, and creature names from the 'Battle Beast' universe).